BMX tyres - Interesting facts from the tyre professionals KHEbikes
---
BMX tyres connect the BMX bike, or rather the rider, with its riding surface. For this reason, tyres should be chosen carefully and be of good quality.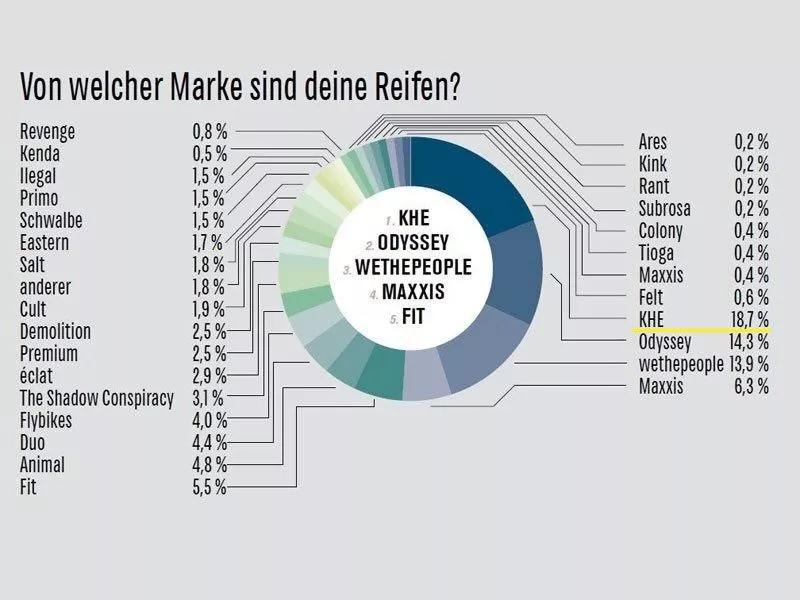 Which BMX tyres are good?
Lightweight, stable and established BMX tyres such as the KHE MAC tyre offer the rider optimal riding comfort and unique traction. Lightness and grip are the two most important factors in a BMX tyre, which is one of the reasons why most riders of the Olympic USA & UK BMX Park Team ride KHE MAC tyres.

An overview of the current team as well as former riders of KHEbikes can be found on the KHEbikes website. Not only BMX riders, but also the renowned Freedom BMX magazine want to know: Which BMX brand are your tyres from? The graph shows that among all respondents, 18.7% stated that they ride with KHE tyres.

How do dirt-, park- and street- tyres differ?
Besides the different types of tyres, BMX tyres also differ in their tread. In BMX there are different categories, also called disciplines. The best-known disciplines are Park, Street, Dirt, Flatland, Race and Vert. While in flatland or in the park, for example, smoother tyres are used to get the best possible traction, in dirt tyres with a coarser tread (larger gaps between the tread) are used to better compensate for the unevenness of the track and thus have more grip in sand / dirt.

In addition to the depth of the tread, there is also the width of the tyre, which also says a lot about the range of use of the tyre. For 20 inch BMX tyres, tyre widths of 1.95 inch to 2.40 inch are most common. For 16 inch BMX tyres and 18 inch BMX tyres, the most common tyre widths are between 1.95 inch and 2.30 inch to provide more stability for younger riders. For this reason, street riding tends to use wider tyres such as the KHE MAC 3 with a tyre width of 2.40 inches to better cushion jumps on the asphalt. In contrast, flatland BMX riders use narrow tyres to turn faster around their own axis.
When should you change the BMX tyre?
Basically, you can ride with BMX tyres as long as there is tread on the tyre. Care should be taken not to overstress the tyre by braking too long or drifting. If the BMX tyre has no tread left, it is dangerous to continue riding it, as grip and riding feel suffer and it can lead to slipping or skidding more easily. New tyres can be found in the
BMX tyres
category at KHEbikes.
How much air pressure does a BMX tyre need?
Unfortunately, there is no general answer that works for all possible BMX ranges, body sizes and body weights. In general, one can only say that beginners should ride with slightly less tyre pressure in order to be able to better conceal unclean landings - less bar in the tyre means more suspension or damping. Advanced riders are advised to use more tyre pressure, as this helps them to maintain their momentum and to master rotations in the air more easily. The larger the tyre, the less tyre pressure is sufficient. This means that a 2.4 inch thick tyre can also be ridden with 2.2 bar tyre pressure and thus has slightly more damping as described above.
There should be at least 2.2 to a maximum of 6 bar in the tyre. Experienced BMX athletes can adjust the air pressure individually, beginners and advanced riders should follow these tyre pressure recommendations.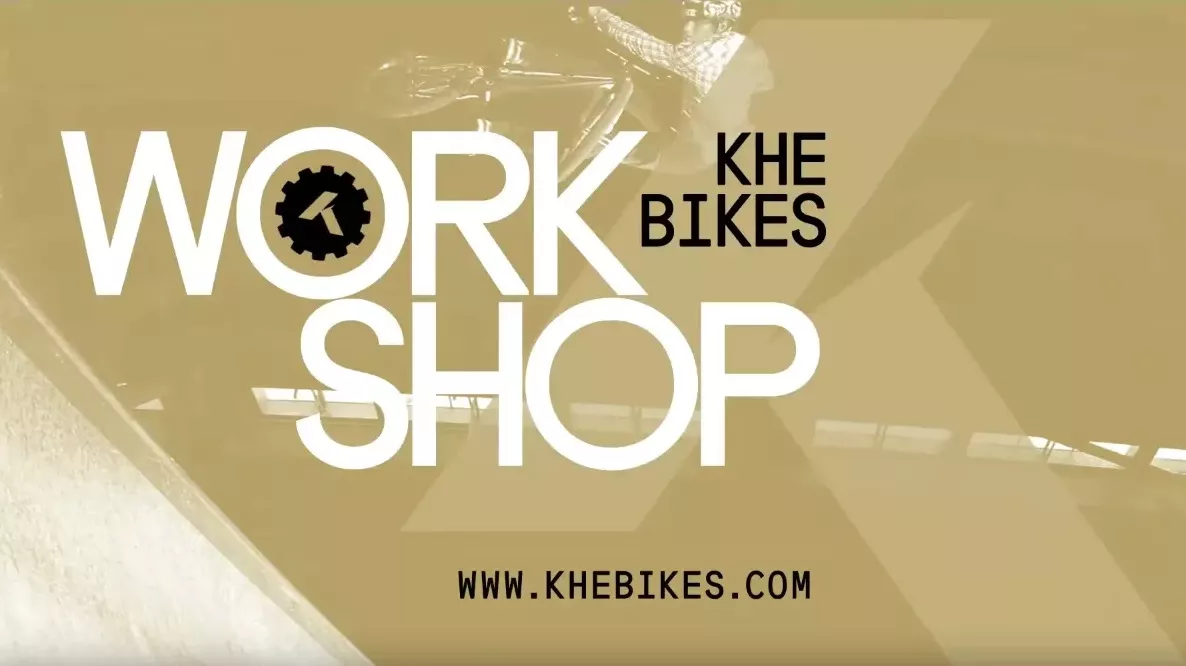 How do I change a BMX tyre?
Whether 16, 18 or 20 inch BMX tyres ¬- If you have a flat tyre or want to upgrade the colour of your BMX bike with new tyres, you have to change the BMX tyre. If you have never changed a tyre before, the first thing you might think of is going to the nearest bike shop, but with a little help you can easily do it yourself.

With the KHE Workshop video explaining how to change a tyre, KHEbikes offers its customers the possibility to easily change a tyre at home. Of course, it is also explained how to change only the tube, because maybe the BMX tyre is not damaged at all. The easiest way to find out if the tube has a hole is to take the tube out of the casing, fill it up well and then put it in a bucket of water. The hose has a hole where the bubbles form. The hose can be repaired with the help of a repair kit or, if the hole is too big, a new hose can be bought.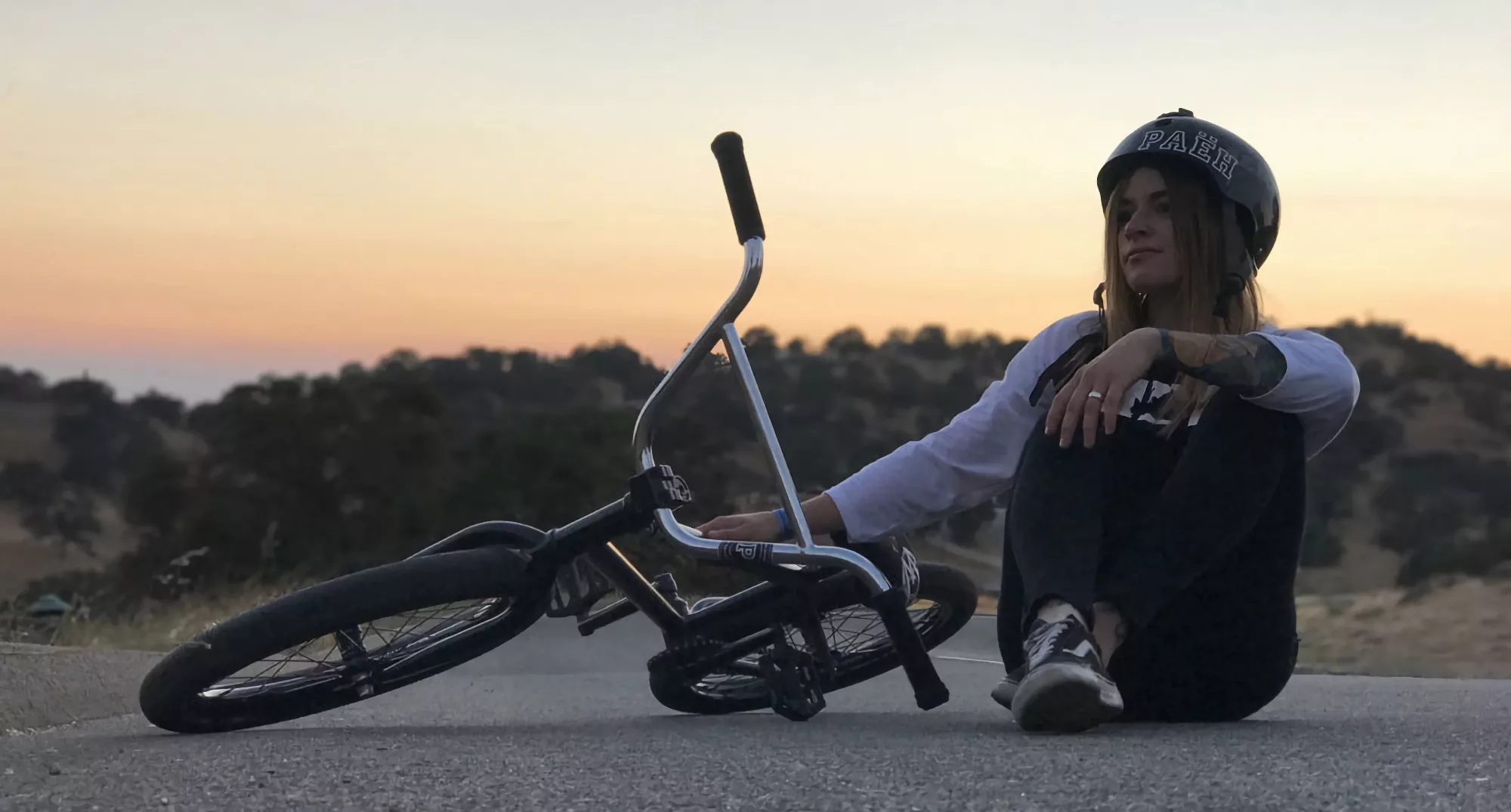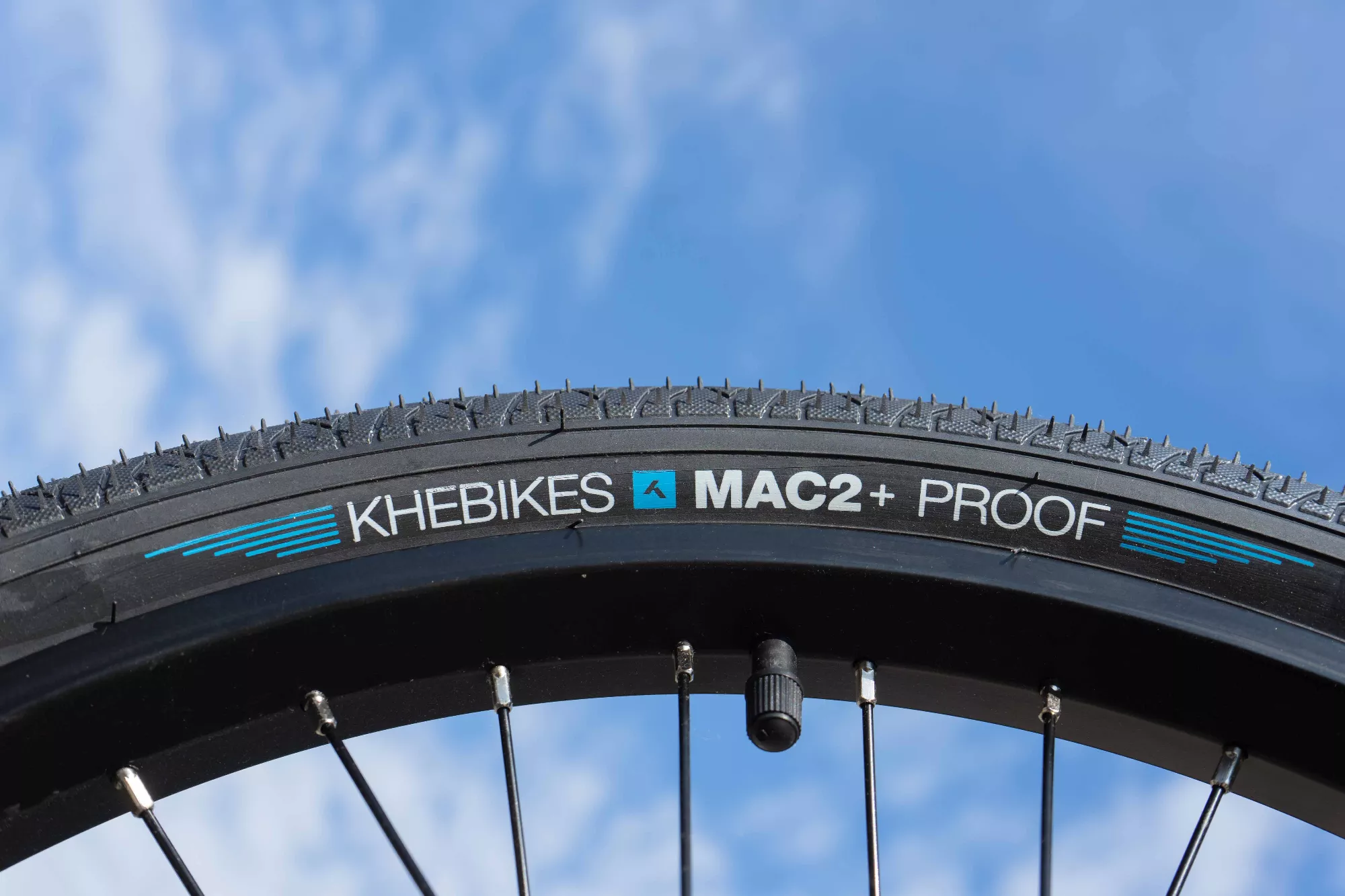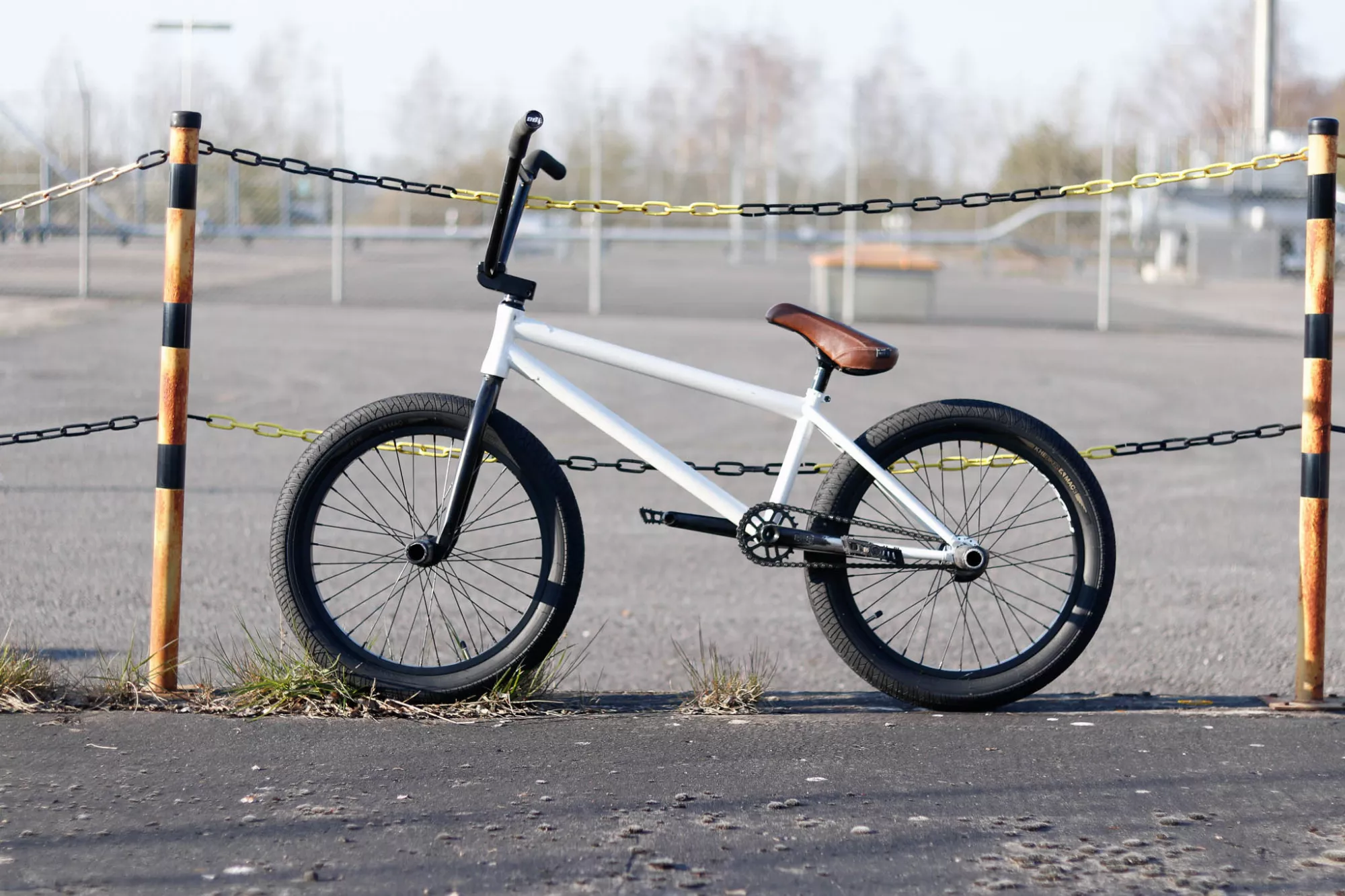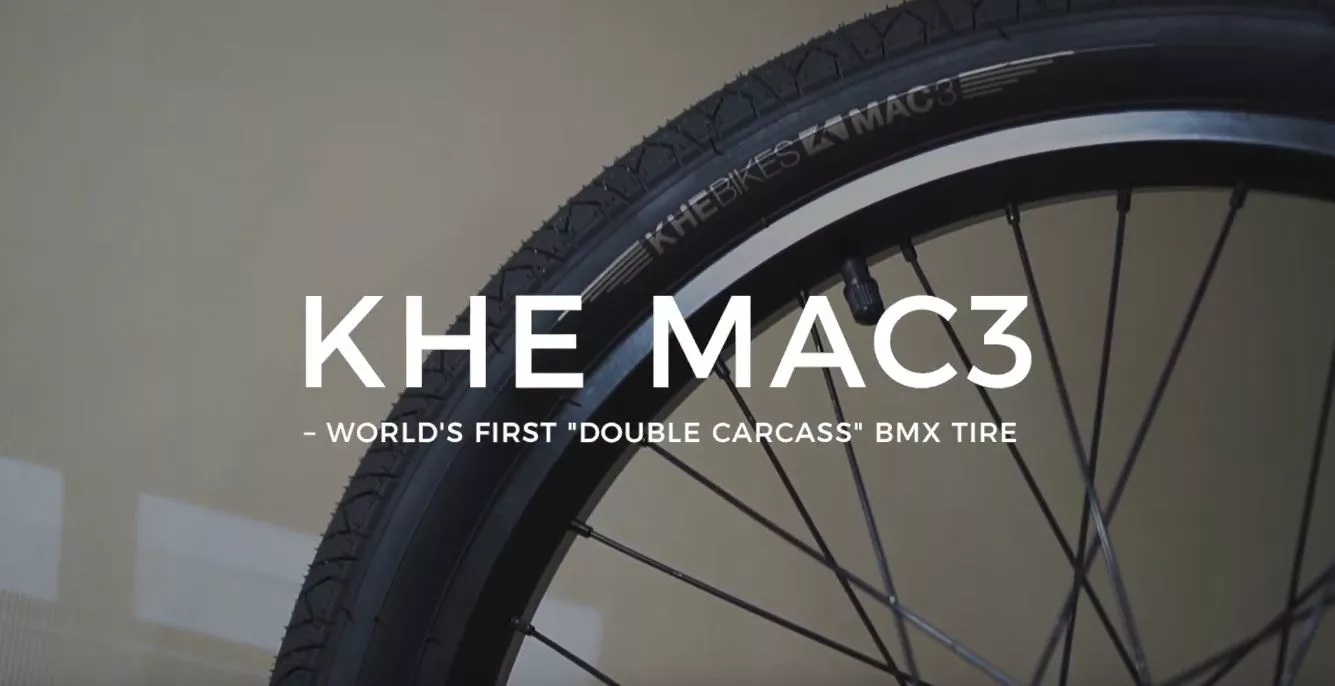 More innovations
---
KHEbikes has been able to establish a multitude of patents and innovations on the BMX market over the last 35 years. Here is a selection of other exciting innovations.