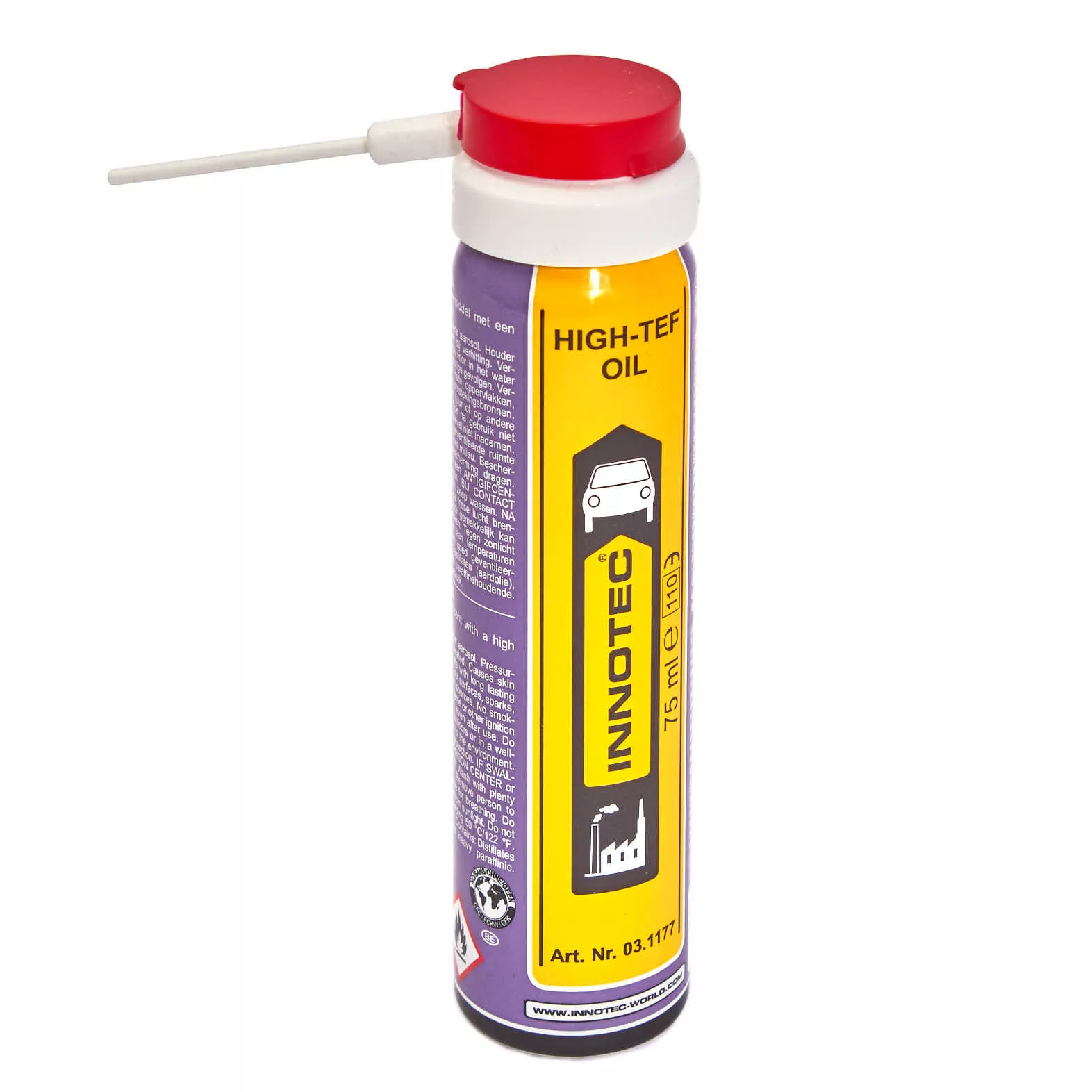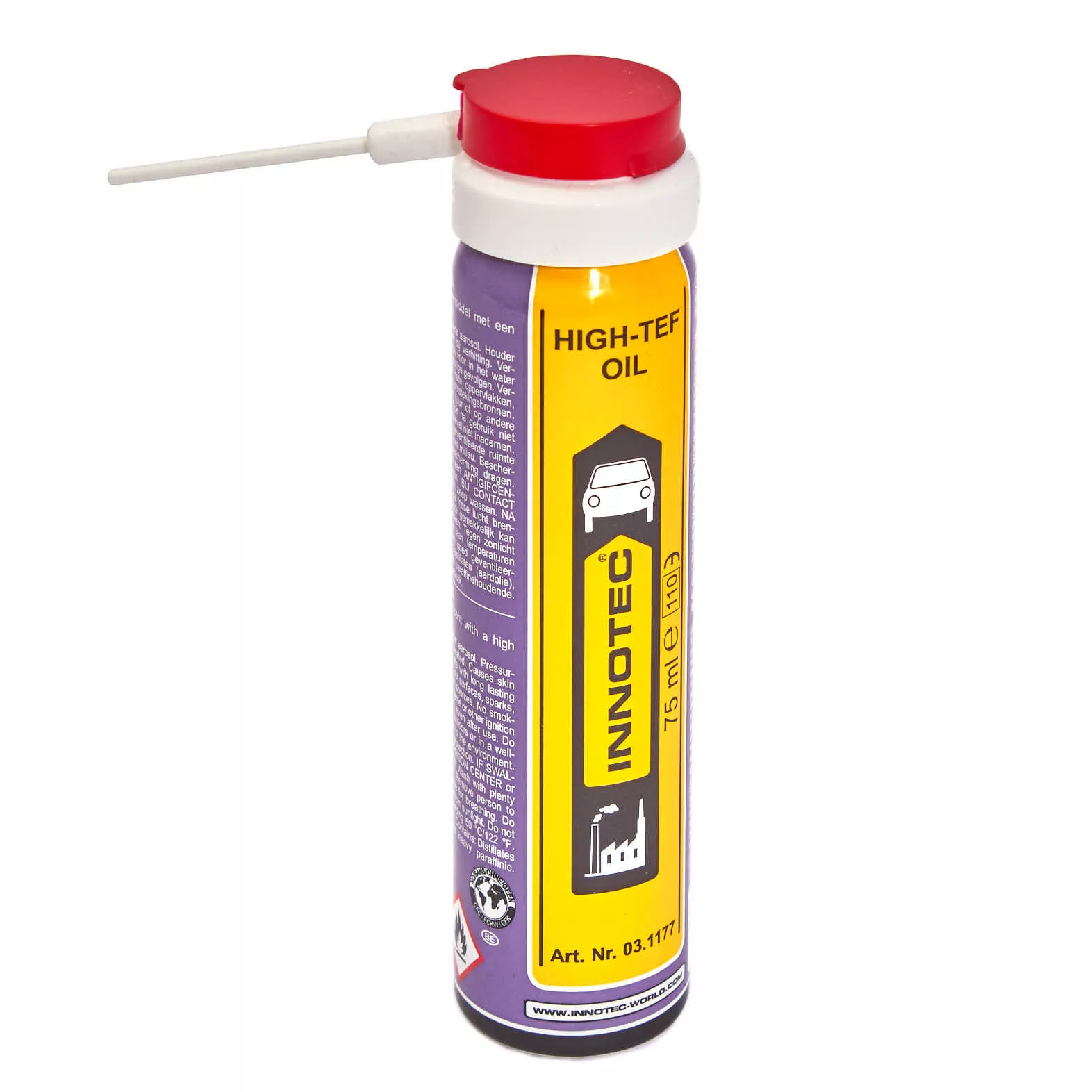 BMX Lubricant KHE INNOTEC High-Tef
US$13.82*
Content:
0.075 Quadratdezimeter
(US$184.27* / 1 Quadratdezimeter)
Available, delivery time: 2-5 business days
High-quality lubricant with perfect long-term lubrication and low frictional resistance. Loosens seized parts and displaces moisture.
Product number:
INNO-000-05
Product information "BMX Lubricant KHE INNOTEC High-Tef"
Protect and Lube your bike! High-Tef Oil is a high-quality PTFE-based lubricating oil.
It offers highly effective lubrication in a wide temperature range. Because it does not wash off with water, it is ideally suited for the many moving parts of a motorcycle which are exposed to the elements.

Thanks to its low friction resistance and high penetration, this product is ideal for use as a general lubricant for chains, bearings and other lubricating points. Also, it is an excellent transparent lubricant that can be used where normally no grease should be used on a motorcycle, for example on the brake and clutch pedals and the foot rest, as well as on the ignition lock. Because moisture is eliminated in this way, the product is ideal for parts which are difficult to reach such as the brake, throttle and clutch cables.

High-Tef Oil is highly resistant to high pressure and high temperatures (up to 250ºC). The PTFE remains intact above the decomposition temperature of the oil. As a result, perfect lubrication is maintained.

Thanks to the moisture-dissipating properties and the anti-corrosive components, High-Tef Oil helps prevent rust, even in places that are difficult to reach.
The surface must be clean, dry, free of grease and non-corroded. Clean surfaces with Innotec
Multisol
or Innotec
Power Clean
.
Shake well before use. Spray directly on the part to be lubricated and leave a short time to evaporate.
- Gives perfect long-term lubrication.
- Loosens seized parts.
- Has a low frictional resistance.
- Has a high temperature range (-50°C to +250°C).
- Gives protection against corrosion.
- Suitable for lubricating most plastic parts.
- Repels moisture.